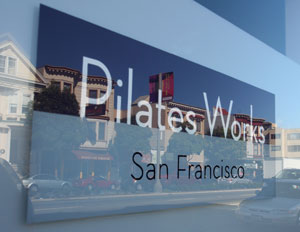 Pilates Works Studio
1959a Lombard Street
San Francisco, CA 94123
tel: 415.292.4900

Click here for directions
Parking
In front of 1959A there is a driveway with a purple fence that says "Parking only for Pilates Works". You can park in that spot and block the driveway.
The parking lot on Pierce and Lombard is only a 5-minute walk to Pilates Works.
Moulton Street Garage which is between Lombard and Greenwich. If you are coming from the north take a right on Webster and an immediate right onto Moulton Street. There is surveillance in the garage and you pay when you leave. If you are heading north the easiest way to get to the garage is to get onto Greenwich and take a right onto Webster and a left onto Moulton Street.
We have also discovered three 2-hour parking meters on Lombard and Webster, just after the post office. We hope these tips are helpful.