Lucero Barry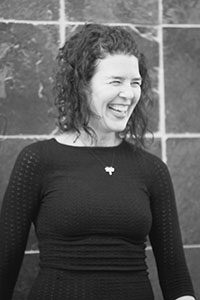 Lucero is co-owner of Pilates Works of SF. She teaches both the Pilates Method of exercise and the MELT Method of self-care. She is one of the few teachers in San Francisco who have completed the 600+ hour apprenticeship program with Romana Kryzanowska, a pupil of Joseph Pilates himself, and master teacher Bob Liekens, in New York. She understands the Pilates system and adapts that system to the individual needs of her clients.
In 2012, Lucero became certified as a MELT Method instructor by Sue Hitzmann, the method's creator. For many of Lucero's clients, MELT has been the missing link to health and well being. MELT rebalances the nervous system, rehydrates the connective tissue, stabilizes the muscles and helps the body perform with better precision. It helps relieve pain, prevent injury and eases the stress of aging and active living. It supports the core work of Pilates on a cellular and neurological level.
Lucero received her B.F.A. in dance from the Boston Conservatory of Music in Boston, Massachusetts. After graduation, she moved to New York City where she spent eight years studying and teaching dance. In 1989, to augment her dancing career, she began taking classes in the Pilates Method. Eleven years later, she completed the instructor certification program at the New York Pilates Studio.
Lucero practices yoga and Vipassana meditation. She has a plot at the community garden in Fort Mason.
Angela Gifford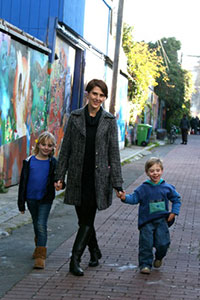 Angela first became aware of Pilates while in college receiving her B.A. in Dance. After college, she moved to New York City to pursue her dance career. It was there that she joined the New York Guild Certification Program under the tutelage of Joseph Pilates' disciple, Master Teacher Romana Kryzanowska as well as Bob Liekens. After more than 600 hours of apprenticeship and many rigorous tests she went on to teach at Tribeca Bodyworks in Manhattan.
Since leaving New York, Angela has taught in both Newport Beach and Irvine, California as well as guest teaching on Nantucket Island. Back home in San Francisco, Angela spent 5 years teaching at Golden Gate Pilates before opening Pilates Works in 2007.
Angela is proud to be teaching the classical pilates method that Joseph Pilates developed many years ago.